PRIVATE SKI AND SNOWBOARD LESSONS
Private lessons from bronze to gold levels for adults and children. To learn and/or improve your skiing skills.
Skiing unlike other sports, in which also from autodidacts one you can enjoy yourself, needs at least in the first phases, the help of a qualified instructor; This is the purpose of the individual lessons, in which a quick and safe learning of the elementary techniques but also an advanced one if needed is guaranteed.
If skiing gives you unbelievable sensations is not to underestimate all you can do with snowboard… if you want to feel free on the track and in freeride, riding will give you the chance, obviously is not so easy and for this reason our teachers will help you to overcome the first and greater step of whom ride for the first time that is the sensation to have both the jammed feet ,exceeded the first step easy you will find the right balance position and will remain astonished from how you will be able to improve (now after timeTOGLIERE); in fact it's true that the elementary snowboard technique is easier compared with the skiing one… but you do not make yourselves deceive from the speed learning because the improvement margin is unlimited and is what for this as soon as you will have familiarity with the curves in management forward and switch ways, our teachers will teach you a thousand tricks to be executed up to begin you to the Plan de Gralba snowpark, where you will test the first rail and the first jump… have fun!!!
Where the lessons will be held
The meeting point with the school is in Selva di Val Gardena (Wolkenstein).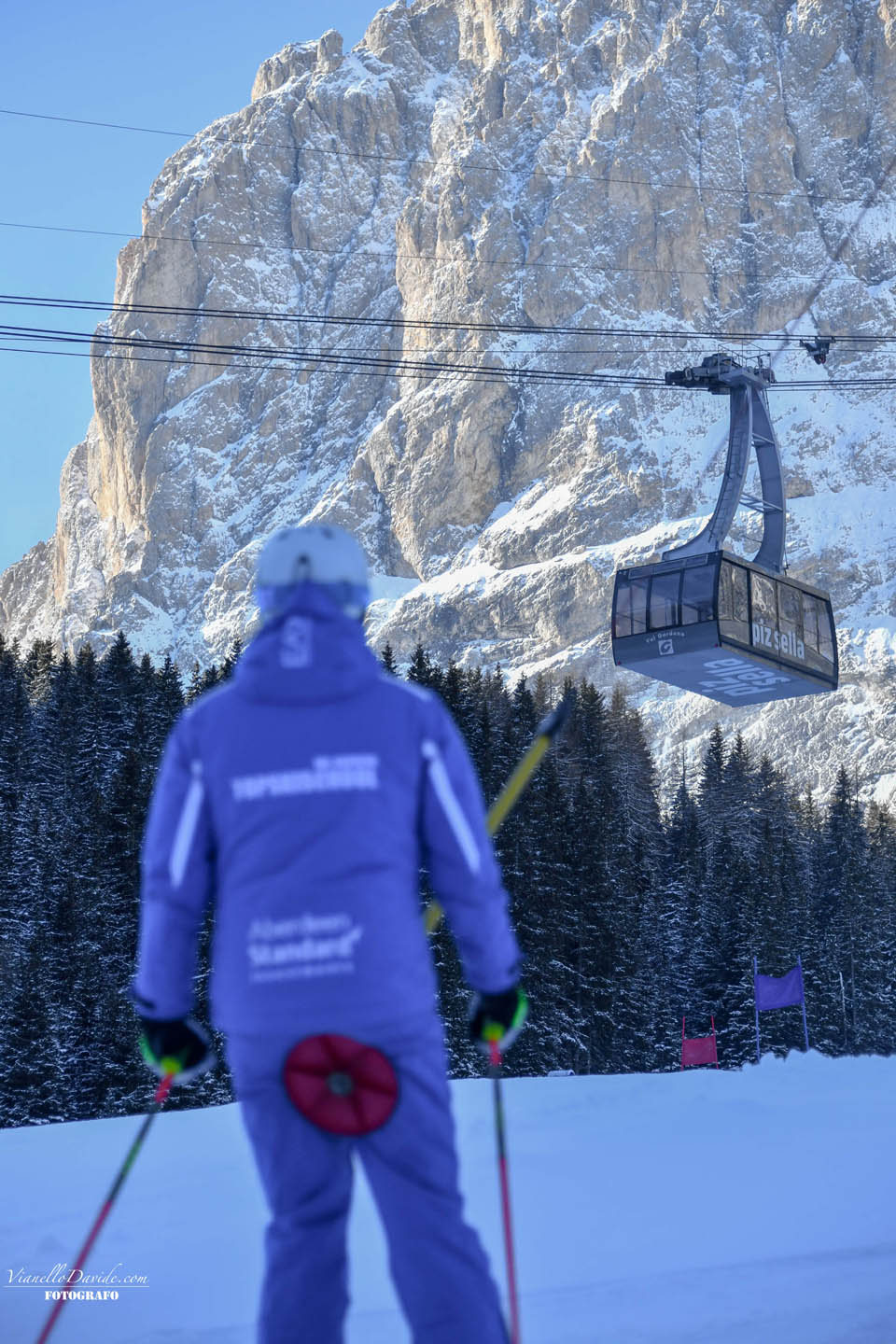 Prices Season 2022 - 2023
The following prices for ski lessons and snowboarding are per hour booking of the master.
Attention! Prices are subject to change without notice.
SEASON


26/11 – 24/12
08/01 – 11/02
12/03 – 16/04

HIGH SEASON


25/12 – 07/01
12/02 – 11/03

8:30-10:00 € 55,00 per hour
10:00-13:00 € 70,00 per hour
13:00-17:00 € 50,00 per hour

8:30-10:00 € 60,00 per hour
10:00-13:00 € 75,00 per hour
13:00-17:00 € 55,00 per hour

€ 15,00 per hour for each person that you want to add to the lesson

Lessons last 55 minutes
Persons

Hour

PRIVATE INSTRUCTOR PER DAY


SEASON
26/11 – 24/12
08/01 – 11/02
12/03 – 16/04

PRIVATE INSTRUCTOR PER DAY


HIGH SEASON
25/12 – 07/01
12/02 – 11/03

1

2

3-5

6+

-

7

7

7

7

EXTRA 1h

€ 385,00

€ 450,00

€ 510,00

€ 600,00

€ 70,00

€ 415,00

€ 480,00

€ 550,00

€ 650,00

€ 75,00

All day lessons available
Times: 8:30-15:30 / 9:00-16:00 / 9:30-16:30 / 10:00-17:00
BOOK NOW YOUR LESSON
By booking online you will get a 10% discount